Discover the natural wonders of Frobisher Bay and learn about the storied history of the area as you travel by boat to York Sound. Located approximately 175 km south of Iqaluit, York Sound is a popular recreation spot that is popular with locals. Following your day-long trip, set up camp, enjoy a hearty meal, and take in the beauty of your natural surroundings. Spend two full days exploring the area, enjoying hiking, fishing, berry picking and learning about Inuit culture. On your final day, travel back to Iqaluit, taking in the beautiful scenery, stopping for lunch along the way.
Includes:
Return boat tour from Iqaluit to York Sound
Standard safety equipment (life vest)
* If only two guests, they can sleep in the boat
Does Not Include:
Nunavut fishing license
Meals/Food
Camping Equipment (guest can contact Tikippigut to rent tent and other camping equipment)
Seasonal Clothing (wind breakers, rain gear, etc.)
Gratuity and Taxes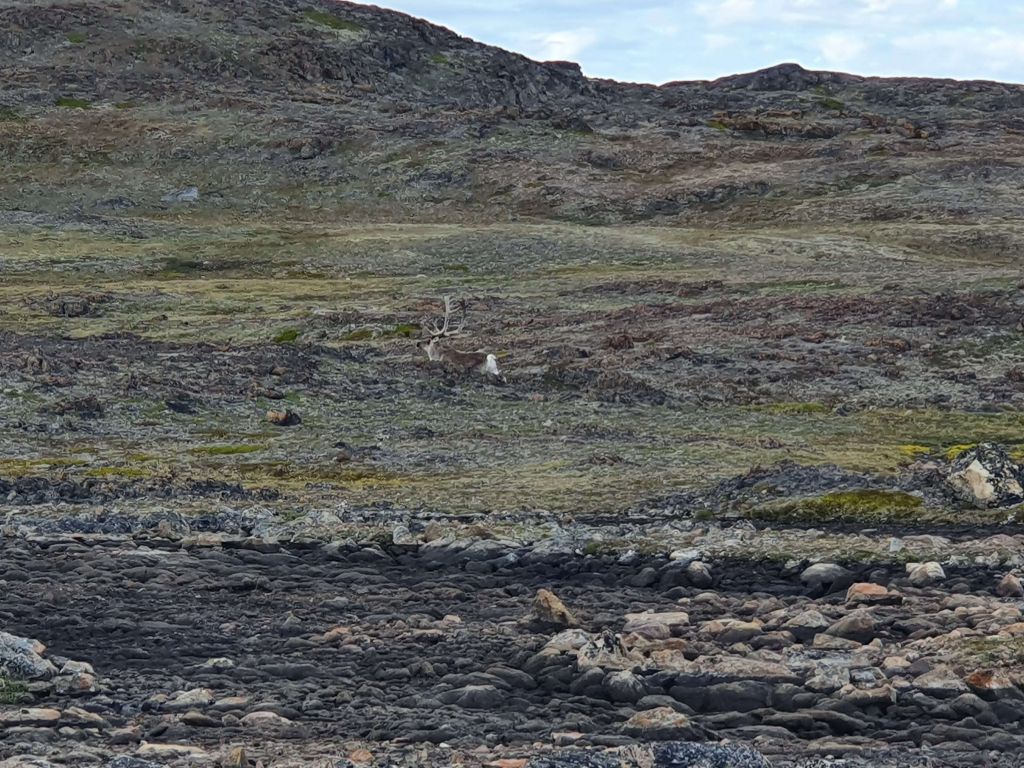 ---
Itinerary:
Day 1
Morning:
Meet guide at dock
Boat departs Iqaluit for York Sound
Enjoy scenic boat ride as we travel towards York Sound
Afternoon:
Stop for lunch
Listen to your guide tell stories of the history and culture of the area
Boat ride continues towards York Sound
Evening:
Arrive at York Sound
Set up camp and prepare dinner
Enjoy dinner with friends
Retire for the evening
Day 2
Morning:
Breakfast
Explore the area (walking, hiking, berry picking)
Afternoon:
Picnic lunch on the land
Free time to explore the area
Evening:
Dinner
Hear stories of Inuit Culture
Free time to explore the area
Retire for the evening
Day 3
Morning:
Breakfast
Free time to explore
Afternoon:
Try your hand at fishing (from the shore)
Lunch
Evening:
Free time to explore
Dinner
Retire for the Evening
Day 4
Morning:
Breakfast
Boat Departs for Iqaluit
Enjoy scenic boat ride with possibility of wildlife sightings
Afternoon:
Stop for lunch along the way
Continue boat ride back to Iqaluit
Evening:
Boat Tour arrives back in Iqaluit
---
How to Book Package:
Contact Tikippugut to book directly.
Additional Information:
Flights:
Contact Canadian North to book flight.
Accommodations:
Accommodations in Iqaluit not included in package price. Client are responsible for booking their own accommodations.
Meals:
If requested Tikippigut can buy food and prepare meals for clients who want this service as part of the tour. Contact Tikippigut directly to request a quote.
Ground Transportation:
Tikippigut does not provide ground transportation services.